Jason delivers a compelling presentation, weaving personal experience with his learnings, to take his audience on a journey of inspiration and curiosity.
His style is casual yet compelling, approachable yet inspiring.
Whether speaking with 10 or 1000 people, Jason is engaging, charismatic and motivating.
To book Jason for a speaking engagement, please email or call.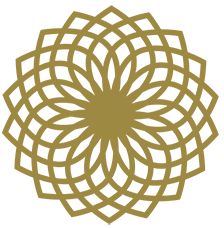 Upcoming events
Stay tuned for upcoming speaking engagements.
Past engagements 2017
Sydney Abundance Breakfast – Choosing Fun & Joy 
"Thank you Jason for helping me clarify what I have struggled to by myself and get me on track to an abundant recharge to my work and personal life." Frank
Melbourne Abundance Breakfast – Choosing Fun & Joy 
"It was a nice relaxed atmosphere with a great group of people. Jason was very welcoming and positive. It was a great breakfast." Kelly
"Jason helped me find my motivation inspired me to continue wiht my business plans." Garth
Abundance Workshop
Our inaugural Abundance Workshop in September was an honour to facilitate, with so many lovely participants and some real soul searching and visioning. I was really pleased to see shifts in thinking and "light bulb moments". Feedback was incredibly positive, so that you to all my guests. It was a pleasure to work with you and I'm really looking forward to hearing about your vision becoming a reality.
"Jason is grounded, balanced and easy to understand." Nic
"The day really got my abundance mindset switched on. The inspiration flowed easily and it was quite exciting." Tim
"Jason really helped me see what's possible for me. He helped me create a picture of the life I can live and the action I need to take to make it a reality." Justine
Money Flow
Thank you to those who attended Money Flow in April. There was lovely, positive energy in the room and lots of great feedback. Thank you!
"Loved the talk tonight. I really enjoyed the way that Jason expanded the critical path to the creation of abundance." Trevor
"It helps me remember it's possible!" Tim
"I really enjoyed the presentation and the life experiences which were shared. The conversation was very relevant, fun and enjoyable. I have gained a good understanding of where I need to go moving forward. Positive, rewarding and fun." Aaron
Jason's speaking engagement was very well received at the Academy of Light. Read more about it here.