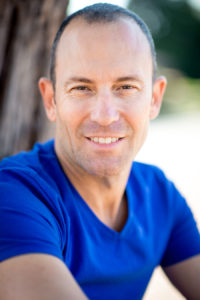 Meet Jason, the "Abundance Activator"
Hi, I am the Abundance Activator. What that means is that I help those that are ready to activate the Abundance that is within and, in fact, has always been. You see we are all way more powerful than we realise and by working with me, we create the space for you to access and activate your most Abundant self. Fully standing in your power and on Purpose with what you are here to do in this human earth environment that your soul has chosen to come down and experience.
Why work with me though? I have been studying the spiritual Laws of Abundance since 2005 and implementing these by experimenting with letting go of what no longer serves me and essentially creating Abundance in all areas of my life.
My real estate business, Love Property, has initially been the perfect place to learn my craft. As time has evolved, more and more has been activated and I have honed my deep intuitive ability and connection to spirit. During 2017 my abilities to channel to the Multi-Dimensional Beings of Light came forth as well as connection to an Ascended Master, Master Kuthumi.
These beings that come through me are accessible to many of us at this time as there is an urgency for all of us to be bringing out our Light and our full Abundant selves.
Over the years I've been continuing to increase my knowledge and skills so that I can truly serve you to achieve your goals and dreams.
If you are feeling the calling for this then I want to work with you.
Are you ready? Are you ready to bring your best self forward? Your most Abundant self forward? Are you ready to live your life on Purpose? If the answer is yes then we are to work together.
Together, let's activate your Abundance and let go of what no longer serves you.
Let's connect.
Love & light
Jason
Find out more about Abundance Coaching
Book me to speak at your next event
A word from Peter "I have known Jason for a while, heard him present and joined his workshops. His exercises definitely helped to reveal things about myself that I needed to work on. He gave me clarity that had been missing for some time. I highly recommend The Abundance Activator!"