I write to you from Melbourne and it is my first time here during winter since the lockdown of 2020. 
 
I've been reflecting on that time when I knew I needed to get to NSW to run my September retreat and, with the NSW border closed, I had no idea how I was going to get in. All I knew is that I had a clear intention and a knowing that I was going and that it would work.   if you are interested in reading about that experience here is the link to that blog. 
 
What I have realised is that my life is now even more richly abundant than I could have ever imagined. Having found the farm and getting to move between the farm, our house in Melbourne and my apartment in Sydney and the richness and variety of life that this gives, each place provides me with very different and contrasting experiences.
 
Added to that richness is the reconnection of my love for facilitating retreats now that in-person events are back on. 
 
I have just co-facilitated our latest Winter Solstice retreat in beautiful Mapleton on the Sunshine Coast and I realised that something truly magical occurs on each of these retreats. 
 
They are created with a strong intention, a surrender and an allowing. There is no forcing or fussing – just deep presence, an allowing of it to unfold in the perfect way, with the knowing that the right people will attend and what needs to come up will show itself. What has been interesting from this last retreat is the ongoing ripples that are occurring, the new deep friendships created and the collaborative projects that are emerging between attendees.
 
This last retreat was the most powerful I have been part of to date. (I've included excerpts from some of the testimonials received from the retreat below)
 
So it is with great excitement that I have two additional retreats coming up this year. 
 
The Spring Equinox retreat is 20th-23rd September in Kangaroo Valley in the Southern Highlands of NSW with the fabulous Penny Patterson and the October Men's retreat at Numagi in the Hunter Valley of NSW from 26th-29th October.
 
Both of these retreats will be healing and very activating. 
The Spring Equinox will be held in beautiful Kangaroo Valley as we have been called to this area. When we are there, it will be in its full spring vibrancy, full of rebirth and new beginnings. This retreat will focus on luxury and harmony and will be very nurturing to the heart, soul and mind. It will be very much about connecting with our feminine energy and the beauty this brings.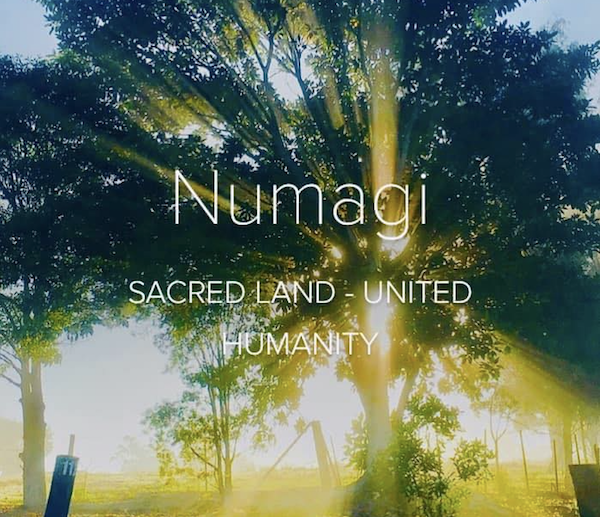 At the Men's retreat, we will be connecting to the beautiful, spiritual land of Numagi. It will be very grounding and earthy with the intention to create a balance for the masculine energy that is often occupied in a business and "provider" existence. We will be coming into balance with nature and the land and we will have a very rustic earthy experience. 
 
If you are curious to find out more and if you're searching for more (of anything), please reach out and we can discuss which one might be for you. 
 
I also have space for new clients to be part of my Abundance Partnership program. This is where we partner for three months working intensely on grounding what you are here to create beyond what has been created before, move through and heal the resistance. Rather than specific sessions I am available and holding you in the container to create your highest outcomes, and we catch up often and as required. It is such a joyous way to work and really expedites your outcomes. If this sounds interesting, please book in 30 mins with me here to explore if this to right for us to partner in this way.
 
Finally, I am having a holiday in Far North Queensland with Garrett so the regular fortnightly meditation group will resume Saturday 13th August. For clients, my calendar will have available spots as per the booking system.
 
With great Love & Abundance
Jason 
---
Excerpts from testimonials from our Winter Equinox retreat
"Penny and Jason worked beautifully together, each bringing something subtly different yet complementary to the event. Together they created the most extraordinary few days, rich in every way."
Heidi, Sydney
---
"The magic of Jason and Penny and the conversations that happened in the spaces in between, brought to light something that I'd put far away, unacknowledged, in the shadows of my life. Whilst it was hugely uncomfortable in the moment to be with, I felt so strongly supported which allowed me to be with what was emerging. The result has been magnificent and beyond what I could have expected. I feel free. Penny and Jason have a depth of awareness, of freedom and love. You will be beyond delighted by the experience and the results that follow."
G, Sydney
---